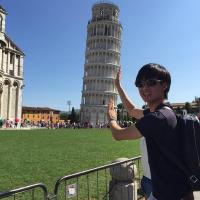 About Me
I am a software developer whose ultimate goal is very simple. "Help other developers to get unstuck." By writing blog about things that I got stuck with, I hope that, by reading my blog, it will help them get unstuck and allow them to quickly resolve the issue that they are having. And, move on to the next big thing! So far, I have written 37 of them since Oct, 2016. And for sure, they will keep coming. Check them out!
Education
Currently pursuing a Bachelor's degree in Computer Science at the University of Victoria.
Expected to graduate in April, 2018.
Work experience
Projects
For more information, please head over to my LinkedIn or view the PDF version of my Résumé.